To enhance Codex capacity in the Arab region.
The Arab Codex Initiative is a capacity building project implemented by GFoRSS – the Global Food Regulatory Science Society – in collaboration with the Food Risk Analysis and Regulatory Excellence Platform (PARERA) of Université Laval. It aims to enhance Codex competencies in the Arab region, to promote effective participation of the region's delegations in international food standard setting activities; and, to, ultimately, maximize the reliance of Arab countries on Codex standards for the establishment of national food regulatory requirements.
Funded through the US Codex Office, US Department of Agriculture.
The Arab Codex undertaking leverages and supports:
The coordination and leadership of the Codex Coordinating Committee for the Near East (CCNE) Coordinator.
The sustainability of accomplishments of the Arab Codex Initiative implemented as part of the Arab Food Safety Initiative for
Trade Facilitation (SAFE).
The Arab Codex collaboration promotes:
The development of communities of practice in targeted countries to facilitate effective preparation and contribution in Codex Technical Committees, the Codex Alimentarius Commission (CAC), and the Executive Committee, where relevant.
The enhancement of national Codex capacities.
The development of enablers for Codex work, availability of data and of information exchange tools, etc.
Expert Working Groups (EWGs)
The Arab Codex Project is establishing Expert Working Groups (EWGs) to facilitate the analysis of Codex Technical Committee documentation, in support of the preparation of participation by Arab Codex delegations in such committees, including the development of national positions.
An EWG will be setup for select Codex Committees and composed of experts from the Arab region, specialized in Food Regulatory Science; and, possessing relevant Committee-specific experience. EWG members will be identified:
From the pool of graduates of the Food Risk Assessment Initiative carried out under the auspices of SAFE.
Through a recommendation by the National Codex Contact Points or National Codex Committees of Arab region countries.
By direct application to GFoRSS / PARERA. Independent experts are welcome to apply.
Interested in becoming an EWG member?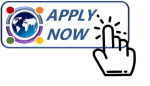 ARAB Codex News and Future Events
Codex coordination meetings
A repository of proposed resources prepared by the ARAB Codex Expert Working Group (EWG), for use by Codex partners and stakeholders in the region
to support their preparation and participation in Codex proceedings.
The documentation offers a review and analysis of the agenda items planned for discussion at Codex Committees and is intended for possible use by
the Codex communities of practice promoted by GFoRSS and PARERA, as part of their contribution to enhancing awareness and
supporting effective participation in international food standard setting meetings (Codex meetings) by representatives from members and observers.
The analysis provided offers a factual review of agenda items, their background and a discussion of some considerations. This analysis is indicative in nature and
does not represent an official position of the organizations mentioned above (PARERA and GFoRSS), their membership or their management.
This review is prepared as part of the ARAB Codex Initiative, implemented by PARERA and GFoRSS and funded by the US Codex Office, US Department of Agriculture.
---
---
---