1st Global Food Regulatory Science Symposium 2021
4 Day Event: 17 and 20 – 22 November 2021 | Hybrid Format –
in Person and Virtual | Dubai, United Arab Emirates
The Symposium will include several workshops that cover various areas of food regulatory scientific disciplines – i.e. disciplines that underpin food regulatory programs and decisions – in line with the objectives of GFoRSS to support
knowledge dissemination and transfer, as well as, competency enhancement, in the various relevant disciplines, globally.
The Symposium is open to all stakeholders working in areas related to Food Regulatory Science and is free of charge for participants joining Virtually.
Participation in person, is managed through the registration system of the Dubai International Food Safety Conference (DIFSC).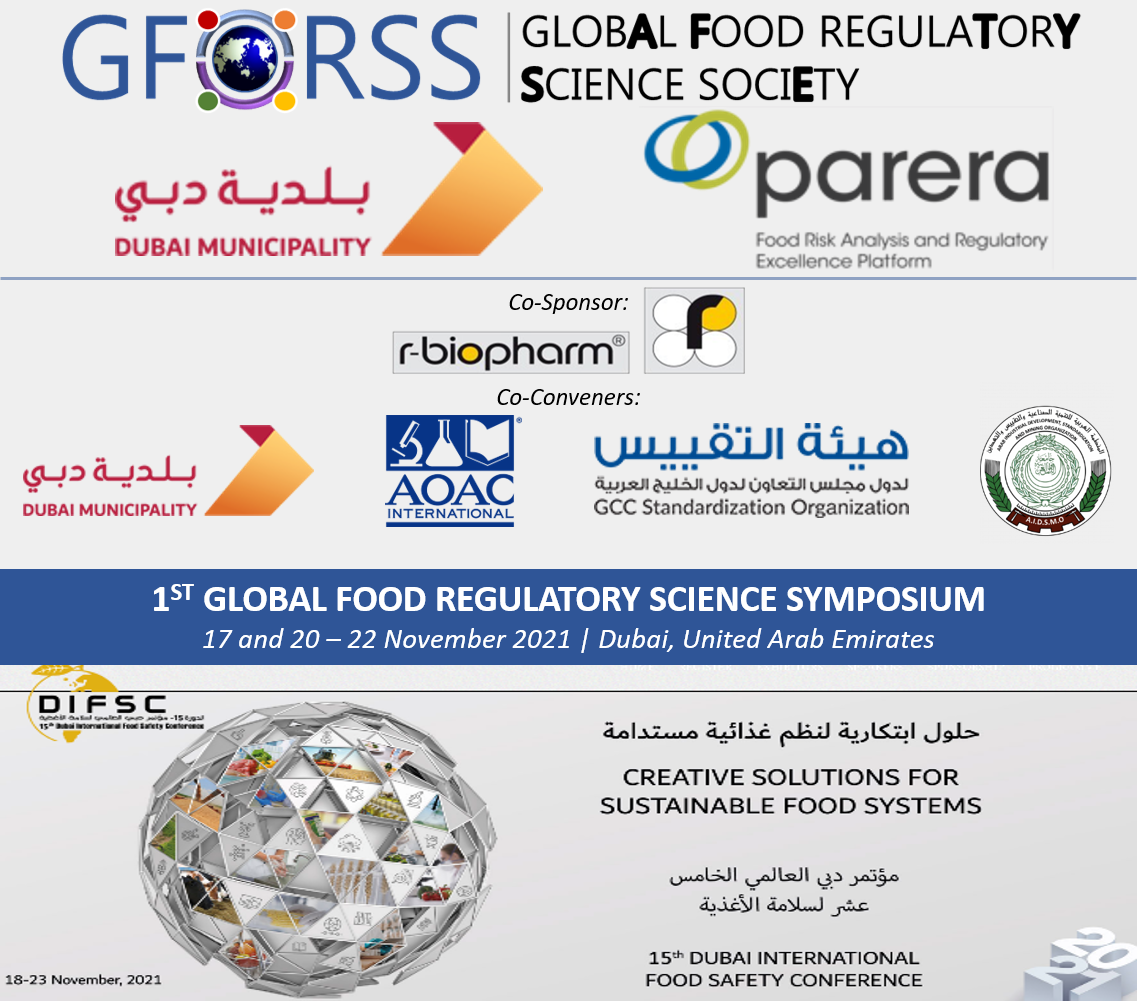 SYMPOSIUM PROGRAMS AND DOCUMENTATION
Day 1 / Webinar 1: 17 November 2021 | Arab Food Regulatory Science Workshop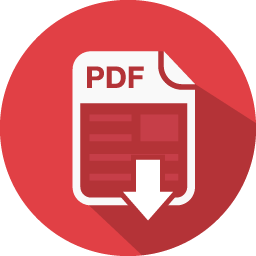 Agenda: English | Français | العربية
Reviewing Best Practices in Food Regulatory Development: Presentation
Updates of GSO-Current & Future Perspective: Presentation
 Recent accomplishments of the National Office of Food Safety (ONSSA) and future directions: Presentation
Harmonization of Food Safety Standards to Enhance Regional Trade Facts and Progress: Presentation
 Codex Initiative for the Middle East and North Africa (to be relabeled Arab Codex Initiative): Presentation