Aoac Arab section officers
For the period 2022 - 2024.
*Officer biographies, where available, are accessible by selecting their name.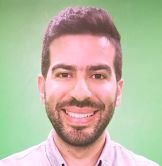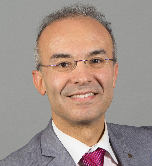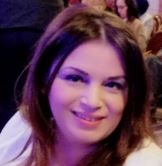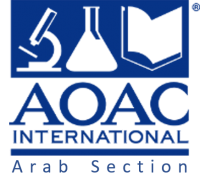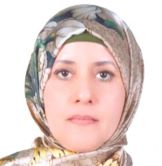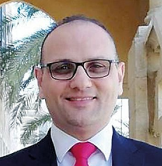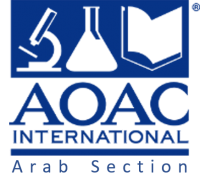 Dr. Abubakr Salama
Executive-At-Large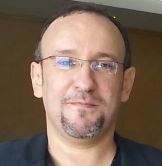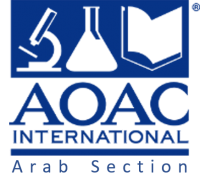 Eng. Reem Mahmoud Alqaisi
Executive-At-Large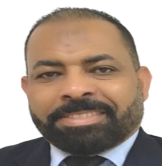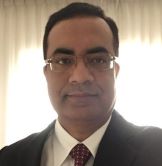 collaboration through membership
AOAC Arab Section membership applicants include any scientist from government, industry, or academia from the Arab Region. Membership is non-transferable and held in the name of the individual, not the organization of work. Upon being granted membership, an AOAC Arab Section member is automatically accepted as an official member of the GFoRSS / Arab Laboratory Network.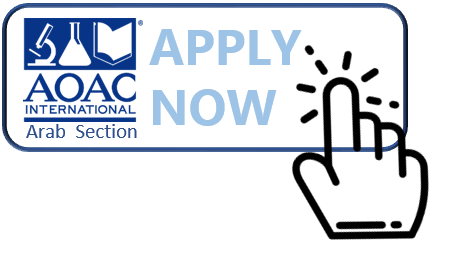 aoac arab section TEam members
| NAME | POSITION | AFFILIATION | COUNTRY | TERM (Y.M.D) |
| --- | --- | --- | --- | --- |
| Adil Chahid | Member | Unité de chimie alimentaire, Laboratoire Régional d'Analyses et de Recherches d'Agadir, ONSSA | Morocco | 2022.9.7 - 2027.9.6 |
| Adnen Jamli | Member | Centre technique de l'Agroalimentaire | Tunisia | 2022.9.7 - 2027.9.6 |
| Ahmed Elsayed | Member | ADAFSA | Egypt | 2022.9.7 - 2027.9.6 |
| AlAnoud Farajallah | Member | Dubai Central Laboratory Department | UAE | 2022.9.7 - 2027.9.6 |
| Ali Talmi | Member | Service du Contrôle et des Expertise relevant de la Division de la Pharmacie et des Intrants Vétérinaires, ONSSA | Morocco | 2022.9.7 - 2027.9.6 |
| Amal Albedwawi | Member | Dubai Municipality | UAE | 2022.9.7 - 2027.9.6 |
| Amani Loubari | Member | Dubai Municipality | UAE | 2022.9.7 - 2027.9.6 |
| Amira Anene | Member | INSSAP | Tunisia | 2022.9.7 - 2027.9.6 |
| Buthainah Abu Sari | Member | Dubai Central Laboratory Department | UAE | 2022.9.7 - 2027.9.6 |
| Claude Daou | Member | Lebanese University | Lebanon | 2022.9.7 - 2027.9.6 |
| Fahad Saleh A. Alsaeed | Member | The National Agricultural Development Company (NADEC) | Saudi Arabia | 2022.9.7 - 2027.9.6 |
| Gihane Nasr | Member | Lebanese University | Lebanon | 2022.9.7 - 2027.9.6 |
| Hamdy Dardir | Member | Cairo University | Egypt | 2022.9.7 - 2027.9.6 |
| Ibrahim Salem | Member | Ministry of Health | Palestine | 2022.9.7 - 2027.9.6 |
| Khaled El Omari | Member | Quality Control Center LABORATORIES (QCC) - the Chamber of Commerce, Industry and Agriculture of Tripoli and North | Lebanon | 2022.9.7 - 2027.9.6 |
| Khalil Zro | Member | Director of ZH LAB laboratory (food safety, animal and plant health) | Morocco | 2022.9.7 - 2027.9.6 |
| Labidi Abdelbaki | Member | Laboratoire d'Analyse des Pesticides | Tunisia | 2022.9.7 - 2027.9.6 |
| Mazin Matloob | Member | Dubai Central Laboratory Department | UAE | 2022.9.7 - 2027.9.6 |
| Mohamed Nouh | Member | Central Veterinary Laboratories at the Ministry of Agriculture | Palestine | 2022.9.7 - 2027.9.6 |
| Mohammed Al Ali Abdelrahman | Member | Dubai Central Laboratory Department | UAE | 2022.9.7 - 2027.9.6 |
| Mohammed Iftekhar Ahmed | Member | Dubai Central Laboratory Department | UAE | 2022.9.7 - 2027.9.6 |
| Muna Al Olan | Member | Central Food Laboratories, Ministry of Public Health | Qatar | 2022.9.7 - 2027.9.6 |
| Naoual Alahlah | Member | Unité de chimie alimentaire, Laboratoire Régional d'Analyses et de Recherches de Tanger, ONSSA | Morocco | 2022.9.7 - 2027.9.6 |
| Naziha Kamoun | Member | "Genetic Resources of the Olive Tree: Characterization, Improvement and Phytosanitary Protection" Laboratory, Institut de l'Olivier | Tunisia | 2022.9.7 - 2027.9.6 |
| Rebecca Al Kareh | Member | Aoun Food Company SARL | Lebanon | 2022.9.7 - 2027.9.6 |
| Safa Mohamed Saber Ahmed Hassan | Member | National Food Safety Authority (NFSA) | Egypt | 2022.9.7 - 2027.9.6 |
| Salwa Alhammadi | Member | Dubai Central Laboratory Department | UAE | 2022.9.7 - 2027.9.6 |
| Shaima Askar | Member | Dubai Municipality | UAE | 2022.9.7 - 2027.9.6 |
| Abdulghani Alqadasi | Member | YSMO | Yemen | 2023.9.14 - 2028.9.13 |
| Aboualnagah Al Shareef | Member | | Egypt | 2023.9.14 - 2028.9.13 |
| Ahmed Eltoukhy | Member | BEYTI | Egypt | 2023.9.14 - 2028.9.13 |
| Ahmed Elwakeel | Member | MIFAD | Egypt | 2023.9.14 - 2028.9.13 |
| Ahmed Ismail | Member | AFIA International Egypt | Egypt | 2023.9.14 - 2028.9.13 |
| Amr Shendy | Member | QCAP Egypt | Egypt | 2023.9.14 - 2028.9.13 |
| Antonio Razzouk | Member | Lebanese University | Lebanon | 2023.9.14 - 2028.9.13 |
| Asma Abdalla | Member | Sharjah Municipality | UAE | 2023.9.14 - 2028.9.13 |
| Basel Al Rayes | Member | King Saud University | Saudi Arabia | 2023.9.14 - 2028.9.13 |
| Eshak El Hadidy | Member | Food Technology Research Institute | Egypt | 2023.9.14 - 2028.9.13 |
| Esraa Mousa | Member | NFSA | Egypt | 2023.9.14 - 2028.9.13 |
| Faisal Alruways | Member | SFDA | Saudi Arabia | 2023.9.14 - 2028.9.13 |
| Hanan Al Alawi | Member | Municipality | Oman | 2023.9.14 - 2028.9.13 |
| Hussein Za'abal | Member | Quality Experts Center for Consultation, Training and Quality Systems | Yemen | 2023.9.14 - 2028.9.13 |
| Jana Bou Ghader | Member | Lebanese University | Lebanon | 2023.9.14 - 2028.9.13 |
| Jeanne Andary | Member | AUST | Lebanon | 2023.9.14 - 2028.9.13 |
| Joumana Abdajabar | Member | JFDA | Jordan | 2023.9.14 - 2028.9.13 |
| Kadi Farid | Member | EURL Consulting | Algeria | 2023.9.14 - 2028.9.13 |
| Khaled Elzoughbi | Member | USDA - Dubai Regional Office | UAE | 2023.9.14 - 2028.9.13 |
| Kholoud Abu Rumman | Member | Military Laboratories for Quality Control | Jordan | 2023.9.14 - 2028.9.13 |
| Layal Karam | Member | Qatar University | Qatar | 2023.9.14 - 2028.9.13 |
| Malak Elbassuny | Member | NFSA | Egypt | 2023.9.14 - 2028.9.13 |
| Mireille Serhan | Member | Lebanese MoH | Lebanon | 2023.9.14 - 2028.9.13 |
| Mohamed Almutairi | Member | SFDA | Saudi Arabia | 2023.9.14 - 2028.9.13 |
| Mohamed Fathi Abdallah | Member | Ghent University | Egypt | 2023.9.14 - 2028.9.13 |
| Mohamed Negm | Member | UNIDO | Egypt | 2023.9.14 - 2028.9.13 |
| Muhammad Shahbaz | Member | Mawarid Food Company | Saudi Arabia | 2023.9.14 - 2028.9.13 |
| Muneer Ahmed | Member | MoPH | Yemen | 2023.9.14 - 2028.9.13 |
| Naeema Alkharusi | Member | MAFWR | Oman | 2023.9.14 - 2028.9.13 |
| Najla Ali | Member | Sharjah Municipality | UAE | 2023.9.14 - 2028.9.13 |
| Nasr Saeed | Member | Yemen Standardization Metrology and Quality Control Organization | Yemen | 2023.9.14 - 2028.9.13 |
| Omar Albalawi | Member | SFDA | Saudi Arabia | 2023.9.14 - 2028.9.13 |
| Zaid Alrawi | Member | Al Nahrain University | Iraq | 2023.9.14 - 2028.9.13 |
| Samar Fergany | Member | NFSA | Egypt | 2023.9.14 - 2028.9.13 |
| Zeina Daher | Member | Higher Colleges of Technology | UAE | 2023.9.14 - 2028.9.13 |
| Abubakr Salama | Executive-At-Large | AIDSMO | Morocco | 2022.3.31 - 2025.3.30 |
| Ahmed A. Al‑Bashah | President-elect | GCC Standardization Organization (GSO) | Yemen | 2022.3.31 - 2025.3.30 |
| Amal Al-Rashdan | Treasurer | Public Authority For Food And Nutrition | Kuwait | 2022.3.31 - 2025.3.30 |
| Amine Kassouf | President | GFoRSS / Laval University | Lebanon | 2022.3.31 - 2025.3.30 |
| Elie Bou Yazbeck | Executive-At-Large | GFoRSS | Lebanon | 2022.3.31 - 2025.3.30 |
| Gouda Ramadan | Executive-At-Large | Ministry Of Public Health, State Of Qatar | Qatar | 2022.3.31 - 2025.3.30 |
| Khalid Ghaffar | Executive-At-Large | Waters | UAE | 2022.3.31 - 2025.3.30 |
| Moustapha Nabeel Mohamed Ahmed | Executive-At-Large | National Food Safety Authority | Egypt | 2022.3.31 - 2025.3.30 |
| Narjes Maslah El Hammar | Secretary | AGRO FOOD TECHNICAL CENTER | Tunisia | 2022.3.31 - 2025.3.30 |
| Reem Mahmoud Alqaisi | Executive-At-Large | Jordan Food and Drug Administration (JFDA) | Jordan | 2022.3.31 - 2025.3.30 |
| Sakina El Khabuli | Executive-At-Large | Libyan National Center For Standardization & Metrology | Libya | 2022.3.31 - 2025.3.30 |
| Samuel Godefroy | Vice President | GFoRSS / Laval University | GFoRSS | 2022.3.31 - 2025.3.30 |
| Abderrahim El Azzouzy | Member | OCP GROUP | Morocco | 2022.3.31 - 2027.3.30 |
| Adla Jammoul | Member | LARI | Lebanon | 2022.3.31 - 2027.3.30 |
| Aida Farah | Member | Industry & Agriculture Of Zahle & Bekaa | Lebanon | 2022.3.31 - 2027.3.30 |
| Amani Elmahjubi | Member | IRC | Libya | 2022.3.31 - 2027.3.30 |
| El Maadoudi Mohamed | Member | | Morocco | 2022.3.31 - 2027.3.30 |
| Eugene Corpuz | Member | Dallah Pharma | Saudi Arabia | 2022.3.31 - 2027.3.30 |
| Ghada Sayed | Member | Egyptian National Food Safety Authority | Egypt | 2022.3.31 - 2027.3.30 |
| Imad Ammoun | Member | LARI | Lebanon | 2022.3.31 - 2027.3.30 |
| Imed Yousfi | Member | Ministry of Agriculture, Water Resources And Fisheries | Tunisia | 2022.3.31 - 2027.3.30 |
| Imen Oueslati | Member | Centre of Biotechnologie Of Borj-Cedria | Tunisia | 2022.3.31 - 2027.3.30 |
| Isam Abughalia | Member | Food & Drug Controk Center | Libya | 2022.3.31 - 2027.3.30 |
| Joseph Matta | Member | Industrial Research Institute | Lebanon | 2022.3.31 - 2027.3.30 |
| Joseph Touma | Member | Lebanese Agricultural Research Institute | Lebanon | 2022.3.31 - 2027.3.30 |
| Kennedy Mutua | Member | HOPE LABS GROUP | Somalia | 2022.3.31 - 2027.3.30 |
| Khawaja Ur Rehman | Member | Al Hoty-Stanger Laboratories | UAE | 2022.3.31 - 2027.3.30 |
| Kholoud Aburumman | Member | Military Laboratories For Quality Control | Jordan | 2022.3.31 - 2027.3.30 |
| Lamia Farhat Yahyaoui | Member | Laboratoire Central D'Analyses Et D'Essais-LCAE | Tunisia | 2022.3.31 - 2027.3.30 |
| Leisha Kotiah | Member | | UAE | 2022.3.31 - 2027.3.30 |
| Majo Akkara | Member | AL Joudah Food Tech Lab | Oman | 2022.3.31 - 2027.3.30 |
| Mohamed Ahmeida | Member | Faculty Of Public Health, University Of Benghazi | Libya | 2022.3.31 - 2027.3.30 |
| Mohamed Dosoki | Member | Target Lab Systems | Egypt | 2022.3.31 - 2027.3.30 |
| Mohammed Alshareef | Member | LNCSM | Libya | 2022.3.31 - 2027.3.30 |
| Mousaied Al Shieshakly | Member | MASA Pest Control Establishment For Agricultural Pesticides | Saudi Arabia | 2022.3.31 - 2027.3.30 |
| Muna Kanjari | Member | NCAH | Libya | 2022.3.31 - 2027.3.30 |
| Najla Kassaji | Member | Centre Technique De L'Agroalimentaire | Tunisia | 2022.3.31 - 2027.3.30 |
| Narjes Mhajbi | Member | Centre Technique De L'Agroalimentaire | Tunisia | 2022.3.31 - 2027.3.30 |
| Ons Ben Tara | Member | Tunisian Canned Food Industries Group (Gica) | Tunisia | 2022.3.31 - 2027.3.30 |
| Osama Khreit | Member | Omar Almukhtar Universityy | Libya | 2022.3.31 - 2027.3.30 |
| Oussama Khadhri | Member | Centre Technique De L'Agroalimentaire | Tunisia | 2022.3.31 - 2027.3.30 |
| Ramadan Abdolgader | Member | Qema Aloula Libya, Elbaida/ Libya | Libya | 2022.3.31 - 2027.3.30 |
| Rasha Hegazy | Member | National Food Safety Authority | Egypt | 2022.3.31 - 2027.3.30 |
| Renante Lutero | Member | AsureQuality Motabaqah | Saudi Arabia | 2022.3.31 - 2027.3.30 |
| Rima El Hage | Member | Lebanese Agricultural Research Institute | Lebanon | 2022.3.31 - 2027.3.30 |
| Rola El Amil | Member | Lebanese Agricultural Research Institute - Tal Amara | Lebanon | 2022.3.31 - 2027.3.30 |
| Ronald Calumpong | Member | Al Rabie Saudi Foods Co., Ltd. | Saudi Arabia | 2022.3.31 - 2027.3.30 |
| Sana Ben Amara | Member | Ste Boudjebal Sa Vacpa | Tunisia | 2022.3.31 - 2027.3.30 |
| Sana Jaballah | Member | AgriFood Technical Center | Tunisia | 2022.3.31 - 2027.3.30 |
| Sandra Sarkis | Member | Industrial Research Institute | Lebanon | 2022.3.31 - 2027.3.30 |
| Sarra Rassaa | Member | Agro-food Technical Center | Tunisia | 2022.3.31 - 2027.3.30 |
| Smain Chemat | Member | Research Centre In Chemical And Physical Analysis (CRAPC) | Algeria | 2022.3.31 - 2027.3.30 |
| Talel Abrougui | Member | CTAA | Tunisia | 2022.3.31 - 2027.3.30 |
| Tamador Maayah | Member | Jordan Food And Drug Administation | Jordan | 2022.3.31 - 2027.3.30 |
| Vaidehi Garimella | Member | DUBAI CENTRAL LABORATORY (DUBAI MUNICIPALITY) | UAE | 2022.3.31 - 2027.3.30 |
| Yazeed Al-Kusbeh | Member | Nutridar | Jordan | 2022.3.31 - 2027.3.30 |
| Zohra Azzouz | Member | Centre National Des Sciences Et Technologies Nucléaires | Tunisia | 2022.3.31 - 2027.3.30 |
| Nagmeldin Osman | Member | | Sudan | 2023.9.14 - 2028.9.13 |